Department. of Art History
The department of Art History utilizes academic characteristics to educate students to have the proper knowledge for the systematic interpretation of art history and the correct interpretation of historical perspectives.
미술사학과 소개 - 제목 / 전화번호 팩스번호 위치 - 내용

| | |
| --- | --- |
| Tel | 02-300-0610 |
| Fax | 02-300-0504 |
| Location | Main Bldg. 7F |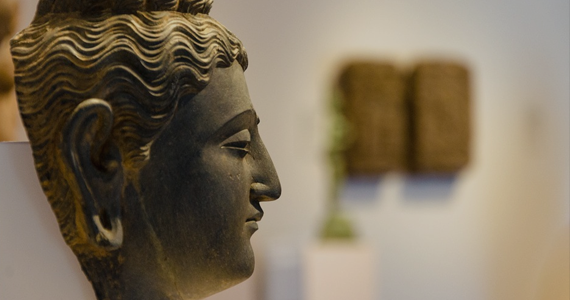 Introduction and Characteristics

The scope of art history can generally be divided into the Eastern art history and the Western art history and students can select their major in a sub-field, such as the history of painting, sculpture, architecture, crafts, ceramics, thought and musicology, etc. At the Department of Art History, students aim to acquire aesthetic sight and systematic research methods by experiencing a field trip and real cultural assets with diverse study methods along with theoretical proofs to research the study corresponding to that. Students will experience diverse experiences for study, such as a field trip, lecture and attending a conference to research the importance of aesthetic value when they discuss history and value of cultural heritage that human has sought as time goes on.
Therefore, the Department of Art History aims to educate students to have appropriate abilities for the correct understanding of systematic knowledge and historical perspective that art historical studies have by making the most of above study's characteristics. It allows students in the department to establish the foundation for a broader field of study through in-depth research.
The curriculum of freshman and sophomore focuses on knowledge acquisition and comprehensive participation in study through the overall understanding of art history and study for introduction. The curriculum of junior aims to study methods of specialized knowledge, diverse lectures and academic experiences through a subdivided course of major study. Students acquire more in-depth curriculum of more subdivided major by realizing the importance of life path after graduation in their senior year.
After graduating from the department, gradates can become a curator or researcher in a learning institution like a university or cultural organization like a museum, art gallery and specialized agencies, such as the office of cultural properties and Cultural Heritage Administration and can actively work for other organs of mass media or various cultural organizations.
Meanwhile, because the necessity of outstanding individuals who have professional ability in the field of a 'curator' or 'researcher' or art and science is being recognized in Korea as well as foreign countries and the interest and necessity of art history is being expanded and settled, the demands for graduates are increasing and the bright prospect about the department is being expected. Therefore, the prospects in this field are expected to be bright.
Mission Statement

Art history studies are the learning to research and restore scenes from human life and the culture of the times. The Department of Art History aims at the education that makes students have appropriate abilities for systemic knowledge and the correct understanding of historical point that art history studies have by making the most of academic characteristics and enables students to establish the foundation to advance to a wider field through deeper research about the studies.

Therefore, the Department of Art History aims to produce outstanding individuals to play a central role in research studies and develop as a distinguished department of art history in Korea according to 21st Century visions, by pursuing to the high-tech education to mutually respond with future-oriented study based on research of traditional study.
History
미술사학과 학과연혁

| | |
| --- | --- |
| 2007.02. | Master's degree students of the department of Art History at the General Graduate School graduated (Master of Arts) |
| 2006.03. | Establishment and admission of Doctor's Course in the General Graduate School |
| 2006.02. | The 1st class of the department of Art History in the College of Humanities graduated |
| 2004.03. | Establishment and admission of the Graduate School Master's Course in the department of Art History at the General Graduate School |
| 2002.03. | Students entered the department of Art History in the College of Humanities |
| 2001.09. | Official sanction of the undergraduate course in the department of Art History in the College of Humanities |
Major Change and Transfer Admission Standard

미술사학과 전과 및 전입사정 기준

| University | Division (Department) | Requirements | Remarks |
| --- | --- | --- | --- |
| College of Humanities | Department of Art History | Major Interview 100% | A GPA higher than 2.5 is required and pass through the interview of the committee (2-4 faculty members including the head professor and full time 3 faculties) |
Curriculum