Graduate School of Real Estate

Wonuheui Homepage
The Graduate School of Real Estate researches and educates theory and practice of specialized knowledge in real estate fields such as development, assessment, investment, management, tax system, regulation, and public auction in a balanced way.
부동산대학원 사무실에 대한 전반적인 정보제공

| | |
| --- | --- |
| Tel | 02-300-1658 |
| Fax | 02-300-1625 |
| Location | Business Administration Bldg. 6F 4605, Social Science Campus |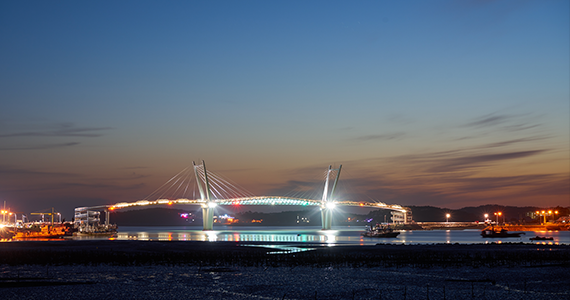 Introduction

Major of Real Estate Development Finance

Major of Real Estate Development Finance enables to have extensive consulting skills in real estate development and profit realization such as examining the development environment and business feasibility of commercial, business and residential real estate, suggesting the optimal development method of real estate and analyzing its utilization method, and consulting on real estate valuation and sale, and based on the analysis of the market situation, by acquiring various analysis tools and methodologies, it enables to cultivate expertise in the fields such as real estate development, real estate consulting, tourism and leisure development, and development finance. Also, it makes to acquire basic knowledge related to real estate finance and to study investment analysis and decision making from the introduction of housing finance to commercial real estate. In particular, long-term mortgages, MBS, REITS, etc. of recent interest, it enables to improve understanding of real estate securitization, and on the other hand, and to in-depth study the financial techniques using project finance and real estate indirect investment organizations used for development projects.
Major of Real Estate Auction

By maximizing expertise in the public auction market of KAMCO and the court auction market that are easily accessible to the public, Real Estate Auction Major increases returns as an investment in difficult areas other than the public, and it puts some meaning to achieve the purpose of public auction and auction to obtain real estate at a cheap price. Evacuation know-how through accurate rights analysis, precedents and practical case studies, can be learned from professors who have been working for a long time. In addition, it identifies trends in the real estate auction market, analyzes characteristics of auction transactions, and finds the issues of auction consulting, and fosters auction consultants for objective evaluation and analysis of public auction and auction, and its solution. By acquiring in-depth theories including real estate auction law, information, feasibility, investment strategy, etc. of auction related field and auction practices, it is producing the best professionals in real estate public auction and auctions
Major of Real Estate Asset Management

Major of Real Estate Asset Management is the field that studies various topics related to the management and development of real estate assets such as distribution, operation, and management of real estate. The real estate asset management major is developing into a more important field as the real estate market is transitioned from the period of development to management, and from supplier to consumer. Especially in the times that office buildings and commercial real estate have been aging in the city, consulting on optimal management and disposal of real estate and real estate asset management development experts for real estate valuation, rights relations, distribution activities, and the necessity of real estate asset management development professionals to increase the asset value is increasing. Furthermore, jobs in related fields are expected to continue to increase. Therefore, by fostering professionals in real estate asset management through professional theory and differentiated practical education, it aims to produce competitive practical professionals when jobs have been created
Major of National Territory Space Information

The Major of National Territory Space Information, not only combing real estate and big data with spatial informatics to create new jobs, but also it seeks to develop academically by discovering creative items and to contribute to improving the quality of human life. In particular, by combining and using geographic information science, spatial database, geographic information system (GIS), 3D modeling, GPS, GIS urban planning, transportation logistics and spatial big data on land or above and below land, it is a major field that creates new ideas as well as the academic development of real estate
Graduate School Program

Name of Degree

학위명칭 - 전공/취득학위
Degree
Major
Acquired Degree
Real Estate Department
Real estate development finance
Real Estate Auction
Real Estate Asset Management
National Territory Space Information
Master of Real Estate
Semesters

Total 5 semesters (2 years and 6 months)
Classes

Evening Class(2 days a week 18:40 ~ 21:55)
Period (1st semester March~June, 2nd semester September~December)