Division of Sports
The Division of Sports in Myongji University carries out thorough and professional education by subdividing the majors in order to maximize the students' specialties and abilities
스포츠학부 소개 - 제목 / 전화번호 팩스번호 위치 - 내용

| | |
| --- | --- |
| Tel | 031-330-6290 |
| Fax | 031-330-6298 |
| Location | Arts and Physical Education Building 1F |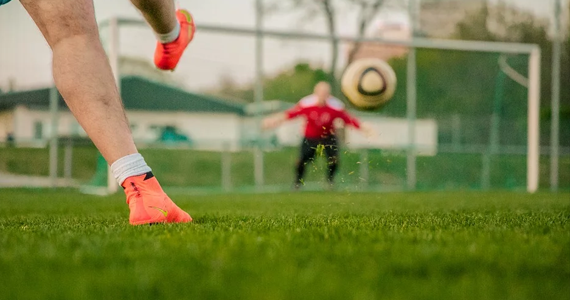 Introduction and Characteristics

The Department of Physical Education based on Christ's love aims to foster professionals to work for sports related areas such as prominent schoolteachers, instructors of Sports and Leisure, trainers of games and experts. For this purpose, it is investing in the theory and practical skills of each major and has been carried out thorough and specialized education to maximize students' ability and specialty by being divided into majors of Physical Science, Sports and Leisure Studies and Athletic Instruction.
Physical Science

Physical Education helps to enable students to be promising and professional educators. Basic courses about human society, natural studies and physical activities are prepared for students. These programs prepare students to be world-class educators. After graduation, the career path of graduates is expected to be promising and include becoming physical education teachers, leisure sports guidance and safety personnel, sports researchers, gymnasium media workers, and educational instructors
Sports and Leisure Studies

Sports and Leisure Studies There are a variety of opportunities in the Sports and Leisure industry such as physical activities, sports management, sports information process, physical education targeting old people, children, and the disabled, swimming, golf, bowling, tennis, paragliding, windsurfing, water-skiing, ski. Practical and theorical aspects of each industry is taught. Furthermore, the career paths of graduates are expected to be promising, including physical educators, leisure sports instructors, sports promoter, sports tour coordinator, researcher, journalist, therapist, trainers of clinical trial and rehabilitation(AT), sports instructor, PE 2nd Class trainer, recreation leader, etc. are promising.
Athletic Instruction

As an elite sports department with 40 students who are all athletes, by combining their brilliant gift of their athletic ability and systematic physical theory, and the departments formal education and practical guidance allows the students to perform to the best of their abilities. Career paths of graduates is expected to be promising and include professional players, directors, coaches, trainers, specialists in leisure industry, athletic reporters, sports managers, etc.
Mission Statement

1Faithful man who has personality and refinement
2Expert who can study and lecture in college
3International person who can contribute to peace and development in human society
4Man who can contribute to development of the country and ethnic culture promotion
History

스포츠학과 학과연혁 연도별 소개

| | |
| --- | --- |
| 2006. | Admission capacity, 60(Physical Science, Sports and Leisure Studies), 40 Athletic Instruction |
| 2006. | 2005 Best department of Sports and Leisure Studies authorized from the Korean Council for University Education(KCUE) |
| 2002. | Establishment of department of Sports Records & Analysis in Graduate School of Records, Archives & Information Science |
| 1997. | Admission of 40 Athletics' students and foundation of Evening school |
| 1996. | Establishment of Sports and Leisure Studies' Graduate course (Doctor's Degree) |
| 1995. | Combination(Physical Education of Physical Science, Sports and Leisure Studies |
| 1992. | Establishment of major of Physical Science in the College of Teacher (Master's Degree) |
| 1990. | Admission of 40 Sports and Leisure Studies' students |
| 1989. | Modification of Physical Education in the College of Arts and Physical Education, Authorization in major of Sports and Leisure Studies |
| 1985. | Establishment of Graduate course in Physical Education (Doctor's Degree) |
| 1981. | Move to Yong-In Campus from NamGwaJha-dong Campus |
| 1979. | Modification of Physical Education in the College of Natural Science |
| 1976. | Establishment of Graduate course in Physical Education (Master's Degree) |
| 1973. | Move to NamGwaJha-dong Campus from SeoSoMoon Campus |
| 1971. | First admission of 40 physical education in the College of Teacher |
| 1970. | Authorization of Physical Education from the Ministry of education |
Curriculum

Physical Science / Sports and Leisure Studies

체육학/사회체육학 전공소개 - 학년 전공 전공교직 기초교양
Year
Major
Teaching Profession
Teaching Profession
Freshman
Specialized Activity 1• 2 / Watersports1 / Winter sports1
Education for Training / How to Teach Physical Education / Logic & Statement of Physical Education/ Physical Education Curriculum Study
Developing Kinematics / Introduction of Sport and Leisure Studies / Sports Records & Analysis / Anatomy for Exercise / Physical Education for the Disabled / Principle of Physical Education
Gymnastics / Health Education
Swimming1 / field & Track Outdoor Education
Sophomore
Specialized Activity3•4 / Recreation / Hapkido & Wu ShuTaekwondo
Watersports2 / Winter sports2 Sports Psychology / Martial Arts & Qigong / GolF1 /Bowling / Leisure Sports / Tennis
Junior
Specialized Activity5• 6 / Sports Dance / Basket Ball / Volley Ball / Soccer / Swimming2 / field & Track 2
Measurement & Evaluation in Physical Education & Practice / Methods of Teacher Education / History of Physical Education / Methodology of Training / Sports Management / Chiropractic & Chuna
Manual Medicine Exercise Physiology / Experimental Methods of Physical Education / Kinesio-Therapy
Senior
Specialized Activity7• 8 / Motor Mechanics / Exercise Prescription/ Sports Information Processing
Judo / GolF2 / Practice in Sports & Leisure Studies/ Adapted Physical Education / Sport Clinics, Youth Guidance / Training Activity
Game leading studies
스포츠학과 경기지도학 전공 - 학년 전공 기초교양
Year
Major
Basic Liberal Arts
Freshman
Specialized Activity 1• 2 / Watersports1 / Winter sports1
Watersports1 / Winter sports1 / Leisure and Sports / Health Education
Developing Kinematics / Introduction of Sport & Leisure Studies / Sports Records & Analysis / Anatomy for Exercise/ Physical Education for the Disabled / Principle of Physical Education
Gymnastics / Field & Track 1
Sophomore
Specialized Activity 3• 4 / Physical Fitness Training 3-4
Watersports2 / Winter sports2
History of Physical Education / Exercise Physiology / Sports Psychology
Junior
Measurement & Evaluation in Physical Education & Practice / Methodology of Training / Specialized Activity 5• 6
Physical Fitness Training 5• 6 / Sports Recording & Analysis / Coaching Method / Sports Massage / Physical Growth and Development / Exercise Injury and Athletic Training
Sports Medicine / Sports Biomechanics / Sports Nutrition / Management of Sports & Leisure Studies
Senior
Specialized Activity 7• 8 / Physical Fitness Training 7• 8
Practical Experience 1• 2
Sports Information Processing / Sport Counseling for Athletes Special Lecture of Athletic Instruction / Exercise Lesson