Department of Legal Affairs and Policy
This department fosters talented people with creative problem-solving skills that can manage the legal areas that are the basis of the state and the administrative areas that are the core of the national operation.
법무정책학과 소개 - 제목 / 전화번호 팩스번호 위치 - 내용

| | |
| --- | --- |
| Tel | 02-300-0656, 0803 |
| Fax | 02-300-0804 |
| Location | Main Bldg. 6th |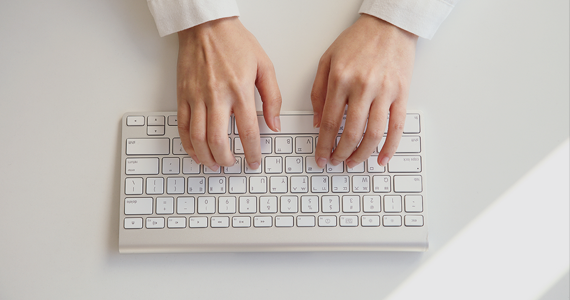 Introduction and Specialization

The 21st century is a knowledge-based society where knowledge, information, experience, and creative thinking are the most important resources, and it is the society that the problem-solving capacity becomes important to find the optimal solution by utilizing the intellectual resources in the rapidly changing socioeconomic environment. In the past, the government has developed the social sector through a catch-up strategy that imitate the success stories of advanced countries. However today, the government needs an upcoming strategy to find and present optimal solutions to the problems of society.
In order to be able to perform these functions properly, convergence complex creative talents are required. This department fosters talented human resources with creative problem-solving capabilities that can collectively manage the legal area, the foundation of the state, and the administrative area, the core of state operations. The talent educated in this department will strengthen the long-term comprehensive competitiveness of society by converging the rich intellectual capital needed for knowledge-based society.
Currently, Korean society is causing huge waste and social conflicts due to wrong policymaking by central government, local governments, public organizations, corporations and private companies. Misleading decisions result in enormous social burial costs, reducing the expanded reproduction of limited national resources and increasing social costs. In particular, in light of the conditions of modern society in which the policies and projects of governments and public institutions have an increasing effect on the state and civil life in general, there is an urgent need for justification to foster competent policy experts. The curriculum of this department is composed of subjects that can effectively analyze and evaluate various social problems.
Mission Statement

The Department of Legal Affairs and Policy is based on sincere humanity in accordance with the founding spirit and educational policy of the university, and fosters the talent who can be directly put into practice by establishing a thorough training system that can acquire practical legal knowledge, administrative knowledge, and general theories and knowledge related to the entire legal affairs business. Of course, at the same time of graduation, they acquire a second-level policy analysis and evaluation certificates, and as policy experts, they analyze important policies and projects of the state in the field of planning, analysis, and evaluation. Of course, when conducting a large-scale project, they are able to perform status analysis, future prediction, development planning, execution and evaluation tasks appropriately for their roles. In addition, through strengthening their competences, they can participate in various social roles of policy experts like participating in evaluation committees of central and local governments as private experts. The educational goal is to cultivate future-oriented human resources who can contribute to national development in all walks of life.
History

법무정책학과 학과연혁

| | |
| --- | --- |
| 2017년 3월 | Reorganized Department of Legal Affairs and Policy under College of Fusion Convergence |
| 2016년 5월 | Selected for a Lifelong Education College Support Project |
| 2015년 3월 | Selected as Lifelong Learning College by Ministry of Education |
| 2014년 6월 | Abolish a Department of Global Legal Affairs and Finance, Change the Department's name to Legal Affairs and Policy |
| 2013년 3월 | Establish a Department of Global Legal Affairs and Finance |
Major Change and Transfer Admission Standard

New Student Admission Guideline

The Department of Legal Affairs and Policy selects incumbent workers with graduation of specialized high school with special screening process
Qualification

One who has graduated from a specialized high school under the Higher Education Act, and has been working for industry over 3 years.
(Industry: National, local governments and public organizations, one or more of the four major insurance applied companies (including start-ups and self-employed)
Admission Standard

As a collective type, finally select based on total points including document screening (50%) interview (50%).
Standard of Minimum College Scholastic Ability Test: None
Scholarship

50% of tuition will be supported and will remain the same until graduation (8 semesters).
However, students must be in the industry and have an average GPA of 2.0 or higher in their last semester (Need to submit a certificate of employment for each semester).
Curriculum

법무정책과의 교과과정 - 전공기초 / 전공심화 / 학년별 구분
Major Basic
General Basic (ex: Career Life and Law, Understanding of Law and Policy)
Major Advance
Sophomore
New Administration, General Civil Law, Introduction to Policy Studies, Introduction to the Constitution, Safety Policy, Introduction to Criminal Law
Sophomore
Financial Administration, HR, Quantitative Analysis, Policy Evaluation, Administrative Law, Planning, Commercial Law
Sophomore
Welfare Administration, Research Methodology, Administrative Case Studies, Civil Procedure Law, Policy Analysis, Policy Case Studies, Criminal Procedure Law, Intellectual Property Law
The courses for freshman are focused on liberal arts and curriculum may be changed.